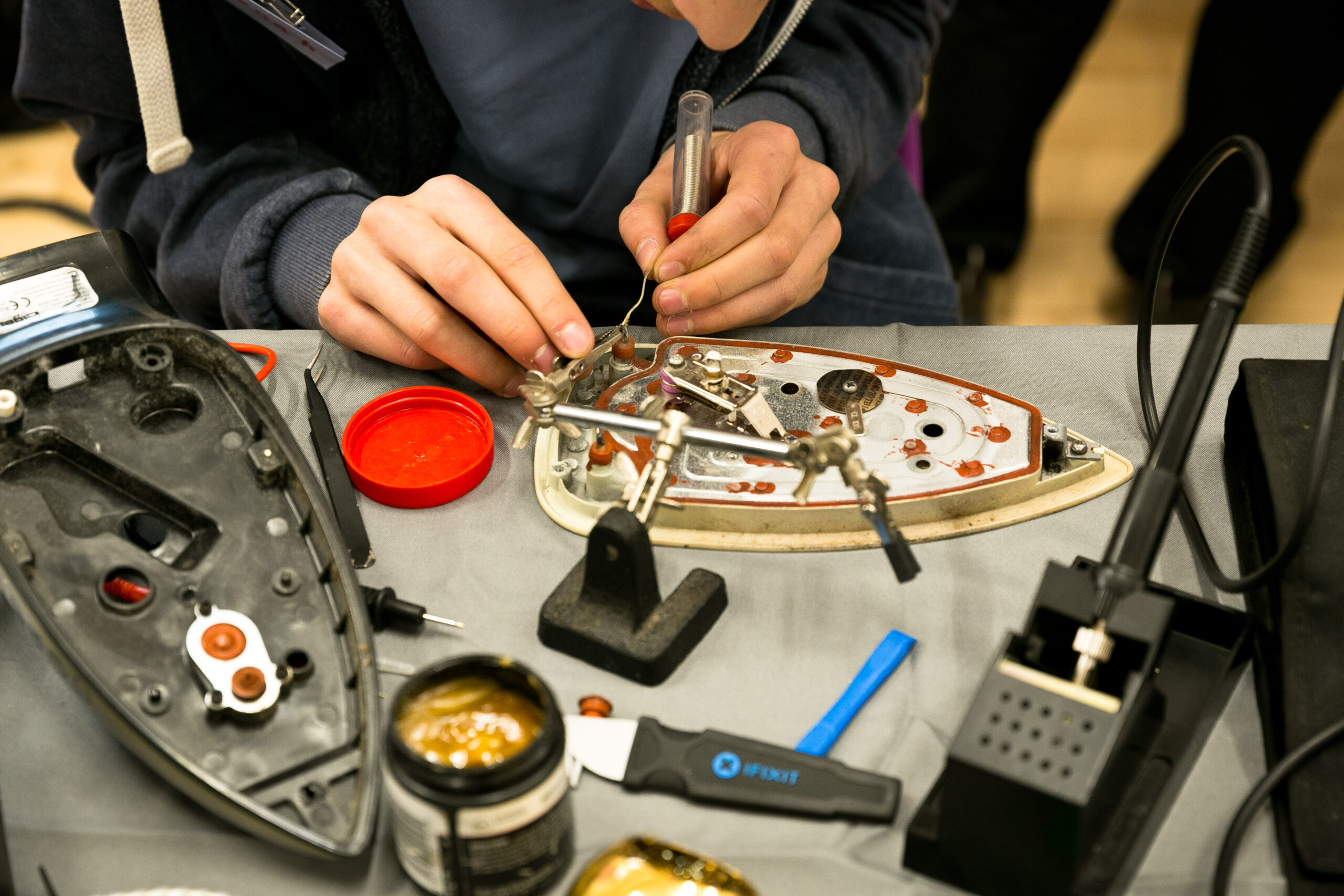 Repair Café at Glasgow Uni (Part of the Festival of Social Sciences)
12-3pm, Saturday 4th November 2023
We're hosting a repair café in partnership with Glasgow Uni as part of the Festival of Social Sciences, which will then be followed by a community fashion show run by The Annexe Community Centre.
What happens at a Repair Café?
​When you arrive with an item for repair, our reception team will ask you to complete a registration form and record your repair.  We track what is brought in and whether it is repaired, so we can learn for the repairs, know what we have saved from being landfilled and share this with others so we can spread the word on the right to repair.
Depending on the time you turn up and the number of participants, there could be a short wait before a suitable repairer is free but we do our best to keep this waiting time to a minimum.  This gives you the opportunity to enjoy a hot drink and some tasty treats in the café.  ​
When an appropriate repairer is free you are invited to sit with them, watch the repair taking place and even assist with it if you so wish.  The repairer will always explain what is happening so it's also a chance for you to learn and pick up some new practical skills.​
If your possession can't be repaired – and unfortunately sometimes this is the case – the reasons for this will be explained and advice given on the safest and easiest way to dispose of it.
Repair Cafes are free volunteer-led events where you can bring along your broken household items and we'll hopefully help you fix it!
If you've got any broken:
small appliances (toasters, mixers, radios etc)
clothing & textiles
household objects
garden tools (hand tools, lawnmowers, hedge trimmers etc)
anything else you can carry – we'll try anything once.
we'd love to see you there!
We'll have a wide range of tools, glues, soldering kit, electrical spares, sewing machines, buttons, zips & materials for patching. Bring anything along and we'll help you fix it – or at least give it a good try!
Repair Cafe time: 12pm – 3pm
Address: Advanced Research Centre (ARC), University of Glasgow, 11 Chapel Lane, Glasgow G11 6EW
Got a question? Just email us at [email protected]